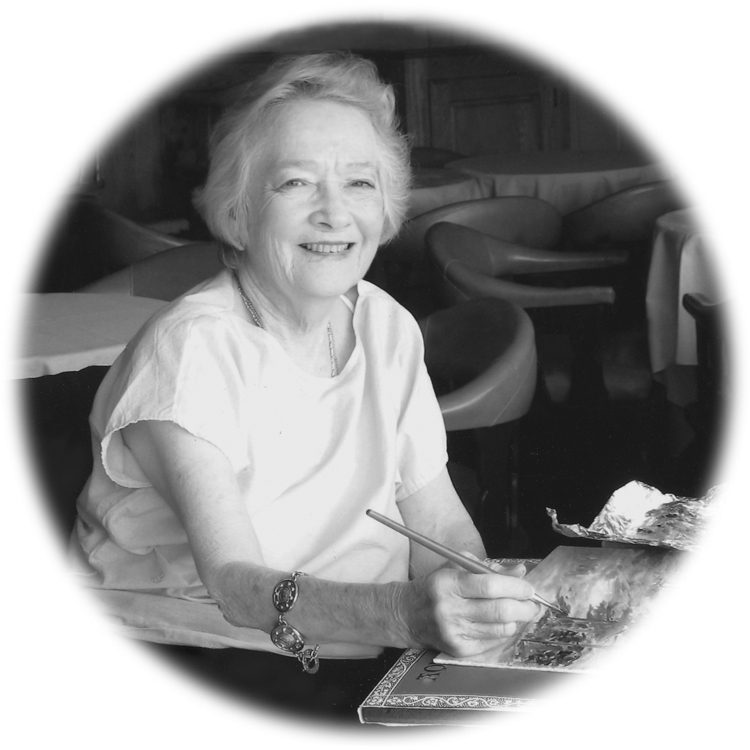 The Art of Evangeline Leach
Welcome to the website celebrating the life and art of Evangeline Leach. She was born in Haiti but spent most of her adult life in Canada. She was a passionate artist, primarily of landscapes, inspired by everything from the brilliant colours of her birthplace, the rugged textures of Georgian Bay, the beauty of Ontario, her travel discoveries and even reveled in the flowers and trees of her own backyard.
When she passed away in 2012, she left a joyful legacy of art in a variety of mediums and techniques with her unique style consistently flowing throughout the body of work. Explore the galleries and use the contact form to be in touch if you are interested in any of the work since some of it may be available for sale.
Her work is found primarily in private collections now but some of it is being made available for sale to a wider audience of interested collectors. We invite you to explore the galleries and the different themes that were significant to her during her life and join the many others who have discovered Evangeline's work.
Please use the online contact form to inquire about the art and we welcome your expressions of interest.